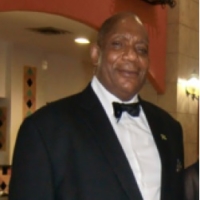 Chairman
Olorogun Moses O. Taiga
Olorogun Moses O. Taiga is the chairman of Modant Marine Limited (an indigenous marine manufacturing & leasing company located in Port Harcourt), Execon Holdings Limited and Niger-Benue Transport Company Limited, and on the board of several reputable companies. He is a graduate of Finance & Accounting from the University of Lagos and holds a post graduate degree in Finance & Economics. He is a Chartered Accountant by profession.
He has over 30 year's managerial experience including work in Banking, Conglomerates and Petroleum sectors.
Director
Bismarck J. Rewane
Bismarck J. Rewane is the Managing Director/Chief Executive Officer of Financial Derivatives Company Limited in Lagos.
He has more than thirty years experience as an Economist, Banker & Financial Analyst. He is a Chartered member of the Institute of Bankers of England and Wales and a Fellow of The Nigerian Institute of Bankers.
Director
Adeboye Shonekan
Adeboye Shonekan holds an L.L.B from the University of Reading, Berkshire, United Kingdom. He was called to the Bar in 1987 upon graduation from the Nigerian Law School. He also attended the prestigious Harvard Business School for a program in Management Development.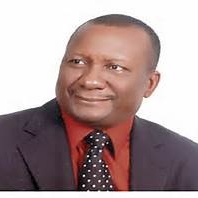 Bode Adediji is the Group Executive Chairman of Bode Adediji Partnership and Kontinental Developers Nigeria Limited. He is a seasoned Estate Manager with a Bachelor's degree in Estate Management from the University of Ife and a Master of Science in Urban Land Appraisal from the University of Reading. He is currently the President of the Nigerian Institute of Estate Surveyors and Valuers (NIESV) after serving in various positions as Publicity Secretary, Treasurer and National Secretary.
Ngozi Nzegwu is a banker turned entrepreneur, with close to 30 years combined working experience as a banker and entrepreneur. She holds a BSC degree in Sociology and MBA from University of Lagos
She was part of the management team that set up Oceanic Bank as the pioneer Treasurer and pioneered the setting up of the Branch Network
A promotional solutions specialist, the founder and CEO of Dugo Ltd, a leading brand in the management and service of Promotional Merchandise in Nigeria which has won International award for quality and accolades in Nigeria and beyond.
Ngozi Nzegwu is the Founding President of Association of Promotional Products Specialists of Nigeria (APPSON) which is first of its kind in Nigeria's over 100 years existence.
Very passionate about women and youth empowerment, founder and coordinator of Kingdom Investors an NGO that provides free capacity building programs, business mentoring and coaching for women entrepreneurs with over 1000 women as direct beneficiaries. Partners with various organizations to empower women and young people.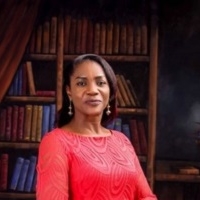 Mrs Adebola Falade has over 23 years post qualification experience, she is a graduate of Accounting from the University of Lagos, and is also a Fellow of the Institute of Chartered Accountants of Nigeria.
She is currently the Chief Finance Officer of Dangote Sugar Refinery Plc.
Adebola was previously the Chief Finance Officer of Ecart Internet Services Ltd (Jumia), one of the leading companies in Ecommerce in Nigeria. Prior to that, Adebola had worked for Guinness Nigeria Plc (a Diageo company) as the Controls Compliance and Ethics Director of Guinness Nigeria Plc where she provided strategic leadership as the chief risk officer of the organization in charge of enterprise risk management, internal audit and compliance in fulfilment of the Sarbanes Oxley Act, and the UK Bribery Act, amongst others.
She also held various senior Finance and control roles. These included the Head of Supply Finance in charge of the financial control, accounting and reporting of the supply chain and brewing operations of the company, across various operating locations.
Before joining Guinness Nigeria Plc, Adebola had served in finance and control roles in Afprint Nigeria Plc, Nigerian Bottling Company Ltd, and Standard Trust Bank Ltd (now United Bank for Africa Plc)