Managing Director
Bismarck J. Rewane
Bismarck J. Rewane is the Managing Director/Chief Executive Officer of Financial Derivatives Company Limited in Lagos.
He has more than thirty years experience as an Economist, Banker & Financial Analyst. He is a Chartered member of the Institute of Bankers of England and Wales and a Fellow of The Nigerian Institute of Bankers.
Senior Vice President
Bernard K. Aso
Bernard K. Aso is a graduate of Accounting from Rivers State University of Science and Technology (RSUST), Port Harcourt. He obtained an MBA in Banking and Finance from Enugu State University of Science and Technology, Enugu. He is a Fellow of both the Institute of Chartered Accountants of Nigeria and the Chartered Institute of Taxation of Nigeria. He is also a member of the Nigerian Institute of Management and Portfolio and Debt Management Institute.
Aso has acquired over 25 years of relevant experience in the areas of Auditing, Accounting, Administration and Financial Control.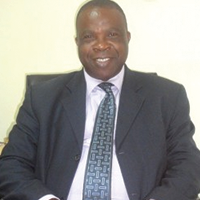 Senior Vice President
Folakemi Makinde
Folakemi Makinde graduated from the University of Kent, Canterbury in 2001 with a Bachelor of Science in Accounting and Finance. She is an Associate of the Association of Chartered Certified Accountants (ACCA).
Vice President
Yinka Emiabata
Yinka Emiabata has a Masters' degree in Educational Management and Administration; with specialization in Human Resource Management from the University of Manchester, United Kingdom.
Assistant Vice President
Juliet Adenuga
Juliet Adenuga who heads our Treasury and Financial Institutions department is a seasoned banker and economist with over 10 years' experience in Treasury and Relationship Management, as well as Financial and Economic analysis. She has her Masters of Science in Economics, has her PhD., with a specialization in Behavioral/Development Economics in view.
Manager, IT and Systems
Mercy Ogah
Mercy Ogah holds a Bachelors' degree in Business Administration from the University of Lagos.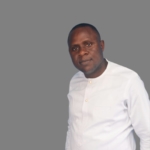 Manager, FDC Think Tank
Clement Igbanugo
Clement Izuchukwu Igbanugo is a high-performing, strategic-thinking, highly focused, and versatile professional with about 10 years of successful working experience in macroeconomic research, econometric modeling, resource management, and human development. Before joining FDC, he worked with CA-UKAID as a program manager on the V2P project. He was also a senior M&E consultant to the South Saharan Development Organization on the TSTS project and worked for Benex Project Services Ltd as a senior finance officer and head of business research for several years. He is a prolific researcher with over 13 publications in peer-reviewed international journals. He obtained a Bachelor of Science degree in Economics with first-class honors and an MSc in Quantitative Economics from Ahmad Bello University and Nnamdi Azikiwe University, Awka, respectively. Currently, he is a PhD-CPP scholar with the African Economic Research Consortium and the University of Benin.

Head, Legal and Compliance
Aleruchi Alakija
Aleruchi is responsible for Legal & Compliance activities for the company.
Prior to joining FDC, Aleruchi had worked in Tier 1 law firms and has diverse experience in advising clients on corporate law, coordinating legal business operations, driving company strategy and reputational issues, internal ethics, and compliance management.
She comes with over 13 years extensive experience in diverse areas of law. She holds a master's degree from Queen Mary, University of London, and a distinction in Award writing from the School of International Arbitration, University of London.
Assistant Vice President
Tolulope Odugbemi
Tolulope leads our Performance Management and Strategy department and is a seasoned accountant with over 10 years of experience in Financial Planning and Strategy. She offers strategic financial insights and solutions that empower our organization to make informed decisions, achieve financial goals and improve shareholder value.
Prior to FDC, Tolulope worked in a Tier 1 bank handling various aspects of branch operations.
Tolulope earned an MBA from Lagos Business School and holds a Bachelor's degree in Physiology from the University of Ibadan, Ibadan (Nigeria). She is married with children.